iPhone 6 / 6+ / 6S / 6S+ / 7 / 7+ / 8/ 8+/ X / iPad Air / mini / Retina / Pro
Apple Remote Apple TV Audio MIDI Setup iCloud Drive iCloud Photo Library
macOS Mojave 10.14 High Sierra 10.13 Sierra 10.12 El Capitan 10.11 Yosemite 10.10
iPhoto iTunes Photos iMovie iDVD iWork GarageBand Pages Keynote Numbers
Tuition Set-up Repairs Upgrades Servicing Maintenance DLNA RAM/SSD Installation
iMac MacBook MacBook Pro MacBook Air Mac Pro iPad iPhone Apple Watch
Mavericks 10.9 Mountain Lion 10.8 Lion 10.7 Snow Leopard 10.6 Leopard 10.5
Safari Handoff Launchpad Mission Control Time Machine Time Capsule


Over 25 Years Of Experience
Mac Doctor Norwich works around your schedule and offers a completely mobile service timed to suit you in the comfort of your own home or office. Evening appointments also available.
Fully Insured
Mobile Service
Evening Appointments Available
Whether you have an iMac, a MacBook, a Mac mini or a Mac Pro, Mac Doctor Norwich can help you with all aspects of Mac ownership; maintenance, service, tuition or guidance.
Mac Doctor Norwich can also help with your iPhone, iPad, iPod, Apple TV, Watch and AirPort, Sonos and music streaming, DLNA and video streaming.
Contact Mac Doctor Norwich now
Opening hours (office): Monday to Friday, 9am to 5pm
For Apple advice, tuition, servicing, set up, maintenance, sourcing, installation and repairs, Mac Doctor Norwich is your first port of call.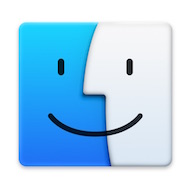 Hello and welcome
from Mac Doctor Norwich